@Bentitusmusic I guess this video also deserves to be here

Hope that is fine for you.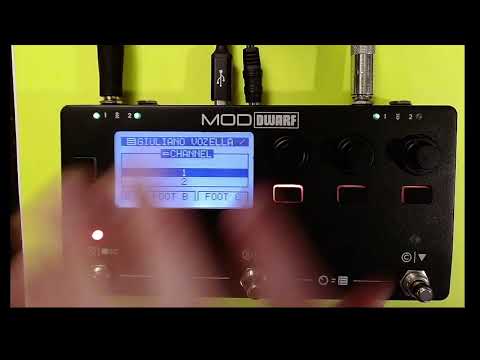 Totally fine by me. Hope it helps someone! Thanks Jon!
You might be a Jon Carpenter fan then
I have recently watched the documentary "In search of Darkness" and it made me so nostalgic of the 80's horror movies that I ended up in a home-movie-watching-marathon that took days.
Hey everyone!
We would love to get your help with something you might find exciting
It would be great to hear your opinions related to creating content about our devices and platform
Check out the Survey to have your say!
Just an update, I added an optional question to the survey to leave you contact details if you're okay with being contacted about your answers. The settings are set in a way that you can go back in and edit your response if you like.
There has been a bunch of great responses already with great insights. We will keep the survey open until tuesday next week so make sure you get in before then. For those who are really interested in making content we can get in touch to provide what we can. Thanks and have a great weekend!
As I've said before: I am not a musician by any stretch of the means. However, here was a fun little project I worked on this morning, it's a bit rough but the MOD Dwarf is a champion for the effects I love.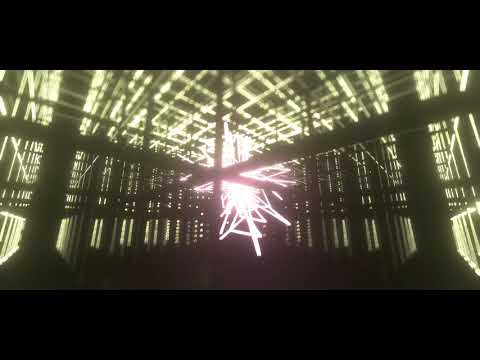 Hope you enjoy!
Also, sorry in advance, turns out the bass in the track muddied everything up
This is awesome! it's quite different to the last video you made. It sounds really cool!
The bass is loud and reverberated but it's awesome. Like it's so ominous and epic. It reminds me of being at a crazy light exhibition at Kraftwerk in Berlin. The visuals are really cool too how did you make them?
Also cool that you did something with the Polyend Tracker and Dwarf together
I appreciate that, @James!
My first video was definitely a live experiment I was running and recording, but probably not something I'd leave up on your channel as there is something wrong with the audio recording on that. So feel free to replace my first video if this is more palatable haha
You had mentioned indie horror video games last time I posted, and that got me thinking a bit more about it. I play vidya a lot and I thought about like a dungeon crawler theme or opening menu screen background noise.
Glad that you didn't think the bass was overpowering. This was actually a take on the project that I wasn't considering using, but my wife insisted lol. Either way, I saved the project in my tracker if I want to revisit it in the future.
I record everything live as I'm playing, I don't own a DAW to do arrangements or mastering.
So a lot of the time I'm on the struggle bus haha.
I guess the upside of that limitation is that I will produce something radically different each time I swap out gear.
In this one, I used the tracker for drums and some basic midi sequencing, but most of the movement in the track is actually the MOD Dwarf.
Obviously I changed timbre on my synths a few times, but a lot of it was messing with the Shiroverb MK. II and Gaffa delay while my sequence was running.
I am not sure if I did a video recording of this particular version of the project, and even if I did, I have to tell you that watching a tracker performance is incredibly boring imo.
However, that being said; I would like to eventually create some more tracker/dwarf combo video recordings.
I've been terrible about my time management recently, so I need more time to dig into the midi processing of the dwarf.
I'd love to have a video of the tracker interfacing and controlling the dwarf. I need to spend some time with the beta dexed plug-in so I can use the sound generation function of the dwarf and use it as the primary sound source. I also need to deep dive the tracker to find out about CC control of the effects chains.
I'll do my best to keep making stuff for you guys to have on your channel, right now I'm a once or twice a month recorder, but I have the free time to get more serious about it.
For the visuals I use if I don't have a recorded video, I wish I could say that I was clever enough to create my own visuals, but I actually use an app called Stælla on iOS.
I haven't found an automate function, so I play the song and manually change parameters for color, distortion, and a variety of other visual effects. It's not as bad as it sounds, and I generally don't spend any more time on the visuals than a single take, maybe two.
I've only been messing with synths and music stuff for the last year or so, and generally only on the weekends, so my progress is really slow. I'll at least argue that I've gotten better, and generally improve each time I record and learn something new.
Synths are my relaxation time, and time I get to spend with my wife while she is painting. Getting to record and share with others is just an added benefit.
Sorry for the wall of text, but thank you for listening and giving feedback. It does a lot for the confidence of a beginner, I'm my worst critic and it gives me motivation when my stuff isn't met with heavy external criticism.
Here we go - moved from it's own topic!
This is me with a Dwarf which has a sequencer for the drums, an Alo looper (beta) for the loops and a couple of reverbs, a delay and a wah on the bass/guitar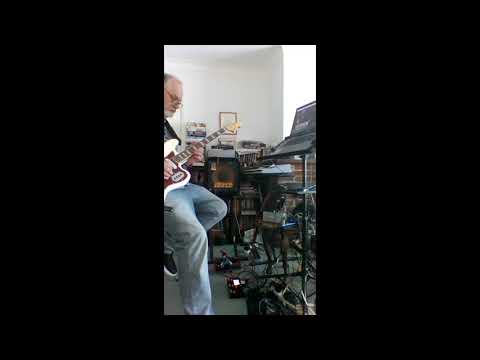 Pulled the tracker out for a bit and am working with a Korg SQ-64 for a while. Turns out I really like tinkering with it.
Here is a video of another live experiment, it's not as jarring to the ears as my last Strega experiment haha
Hope you enjoy!
P.S.
If you haven't been able to tell, I'm in love with the Gaffa delay and Shiroverb MK. II very excited for when the looperative looper arrives in the plug-in store
Hey loving the new videos!
I think it's all worth keeping to be honest. The first video was really different but also shows a very unique use case that I think is really cool
I could definitely seeing it being used in a game like that. It could easily be looped and it has enough movement in it that it would feel kinda endless without getting boring which would be perfect
I think this type of recording is really cool. It's like sound design. You end up with a lot of material that could be used as is or could also be edited afterwards or even resampled to make something new.
It's great man keep it up. We are going to have some discussions here this week based of the survey feedback to try to figure out what we can do to help you guys out with making content and to bring more views to the videos.
That's really cool though I will have to check it out. Nice that you can at least make something unique to fit the audio
Of course man, I think a lot of us share the same feeling. It's easy to fall into a trap of spending a lot of time on things that never see the light of day because you think it's not good enough but a lot of the time when you take the plunge to show people they will think it's really cool. It's a nice suprise I guess haha. There will always be someone who likes it, at least all of us here dig it
This is really cool too man. Haha I like that you can tak the piss out of yourself "music for the deaf" but seriously it sounds awesome!
They are some of our favourites too. And yeah we are really hanging out for looperlative. I think that's gonna open up a lot of oppurtunities for sure
Hey Simon, Nice video!
great to see somone doing some all in one style stuff. Really cool that you have all the sounds coming from the Dwarf.
How do you find the Alo looper for this kind of set up? and what are you using to controll the looper?
Also, what wireless system are you using on the guitars?
Thanks for sharing man, I hadn't seen the Bonedo Synthesizers one either so good you brought it to my attention. I added it to the Duo X playlist
Thanks James, it was just a quick attempt to show what I was playing with! The Alo is great, I was controlling the looper with the footpedals, the GUI and using the onboard MIDI for the timing, along with the sequencer. The only other thing that I'd like to see on the Alo is a volume control for each channel, but that's just me being lazy. It took awhile to realise that I had to start playing as soon as I pressed the record as it did not seem to wait for a signal to start recording, but perhaps there were extraneous noises coming through from somewhere, or the fact that it was linked to the sequencer had an effect.
The wireless system I'm using is a Line 6 Relay G10, nice because it has a really good cutoff system to prevent bangs when you connect and disconnect - I have to use a wireless as I am also my bands sound engineer, so I need to be able to walk around when I sound check!
I'll work on a more complete piece and make sure that I've set snapshots up to stop me having to mess around in the GUI for the next one.
Hey Everyone, Happy Friday!
Thanks to everyone that responded to the survey. We appreciate your feedback. We are still reading your responses and trying to think of some ideas. In the meantime, there are two things we've been thinking about here that I would like to open to discussion with you guys
1. How to bring exposure to your videos?
We want to do everything we can to bring views to your channels and accounts because this is a benefit you deserve for making videos showing our products which is already a win for us.
Each social media plaform works differently and has it's own limitations
What we could do is:
YouTube: Like the video with our account and add it to a playlist on our channel. I don't know of a way to share a video without reposting it as our own.
Instagram: Post a preview of your video and tag your instagram account. Instagram doesn't allow youtube links in post descriptions.
Facebook: Share the embeded YouTube video on Facebook and tag your facebook page (if applicable) A problem is that the facebook algorythm does not favour external links but reposting the video on our facebook would take views away from the creator
MOD Forum: I often also post user videos in a read only thread here on the forum. (I need to catch up on a few)
MOD Website: Create a page of embedded YouTube videos for community content
If you have suggestions for better ways for us to share your content through these platforms let us know. Alternatively if you have a suggestion for other platforms or ways to share, tell us that
2. Pedalboard of the week competition
Through the survey, many people expressed that they are enthusiatic about creating content related to MOD but either don't feel comfortable being on camera or are worried about the quality of the final product.
So we are considering running a weekly pedalboard making competition where users would create cool pedalboards WITH an audio demonstration (must be royalty free) running from Friday to Friday. We would have a dedicated topic in the forum to post your entries and other users can vote by liking the posts
Each week, the winning pedalboard would be declared on the forum and the pedalboard layout and audio would be shared as a video on our social media pages. We can create a posting template that allows you to leave your social accounts that you would like to be tagged with your entry.
So basically we'd like to guage how many people would be keen to give it a crack, hear your thoughts on this and let us know any suggestions you have. You can respond in this thread. If people are interested we could start the first round next Friday
Thanks and enjoy your weekend
Hey James,
All of this sounds great and I'm excited to see more videos from everyone!
I'll keep making videos with my dwarf as I really enjoy the fact that it gives me motivation to sit in front of my gear, that's a decent enough reward in my particular case.
Very excited to see what everyone does!
Definitely interested in this! Just an idea to stimulate participation, the user who "wins" the most during a year will win a MOD product for free.
Pedalboard of the week sounds fun - and would be great for all the pedalboard collectors out here!